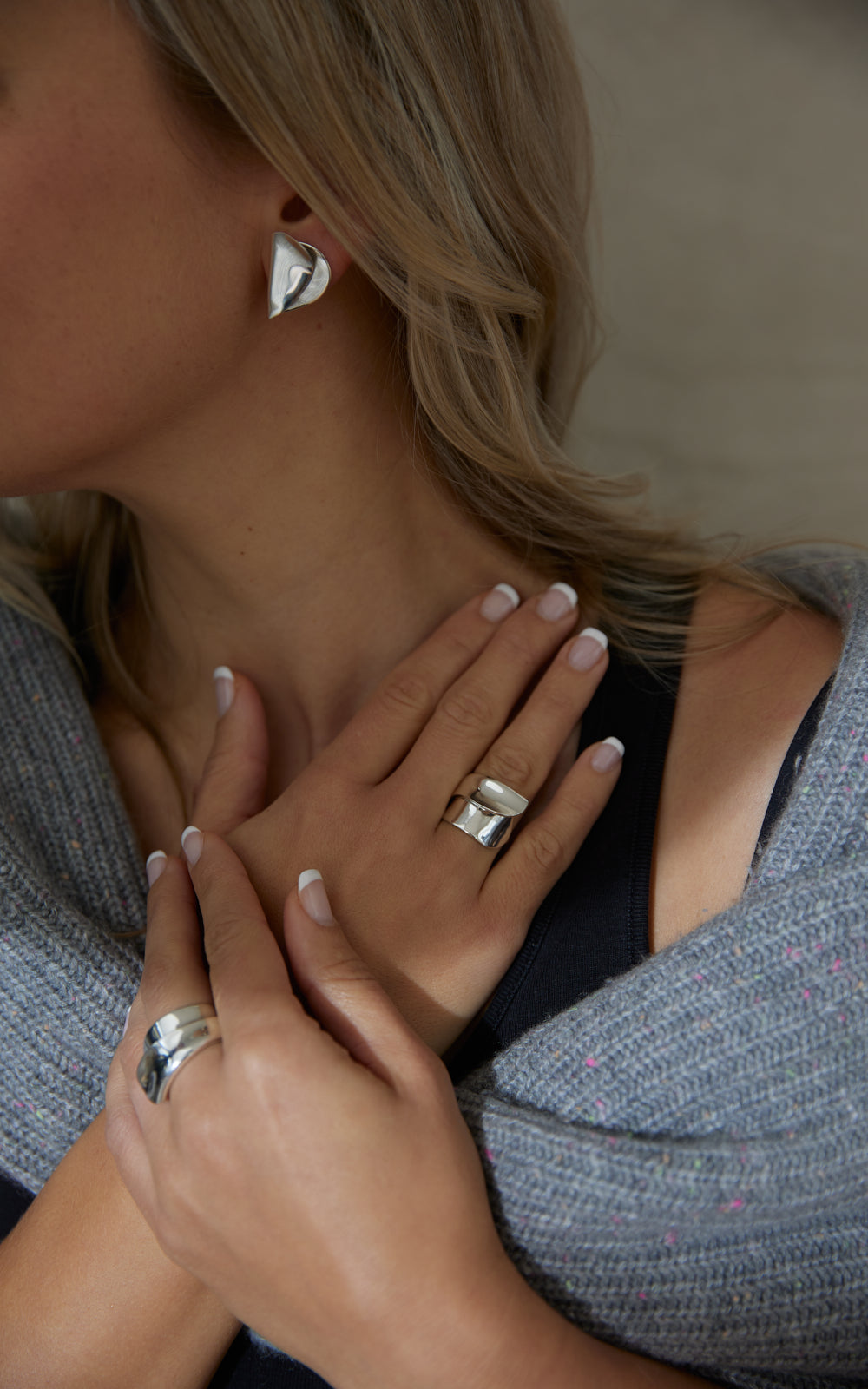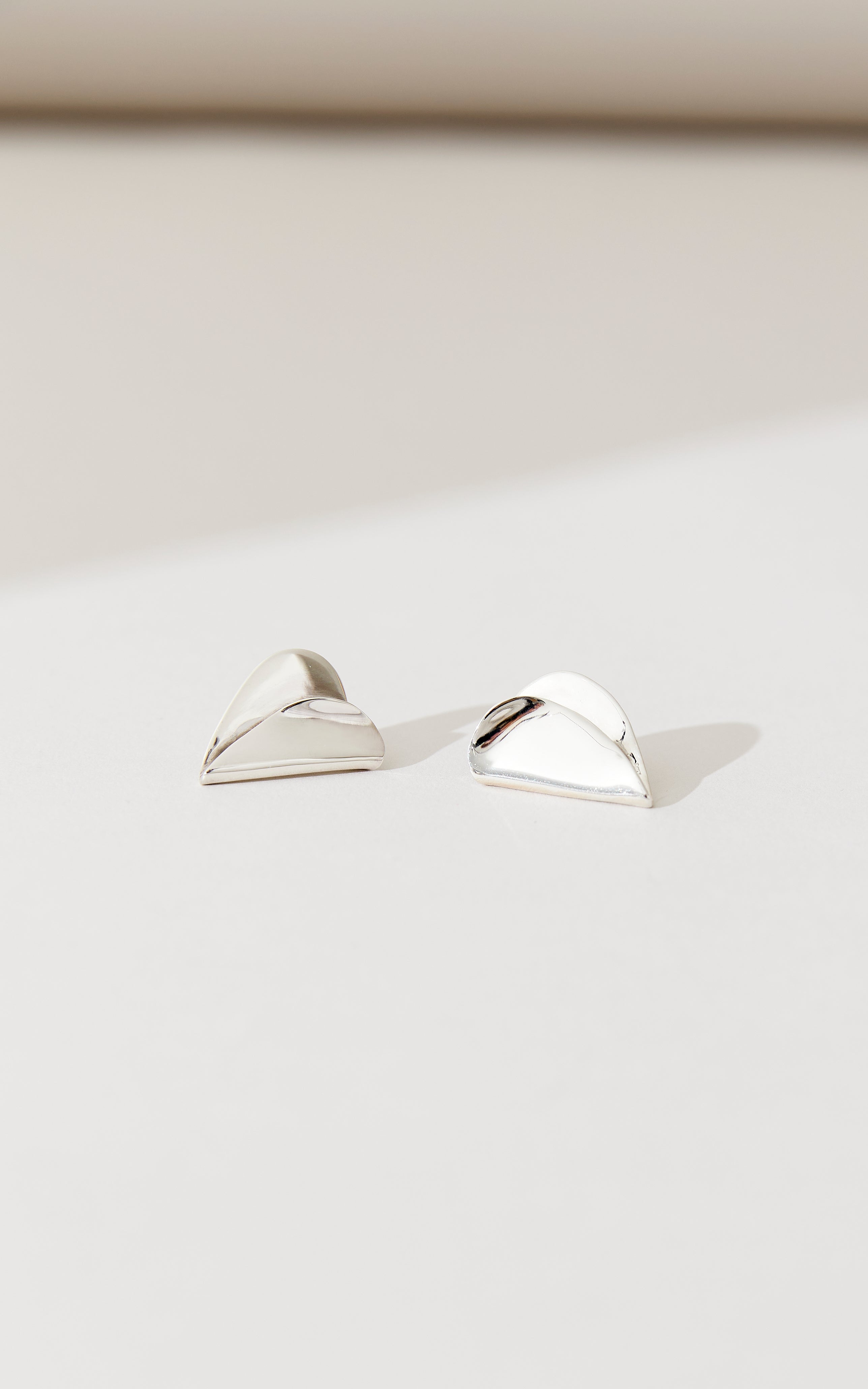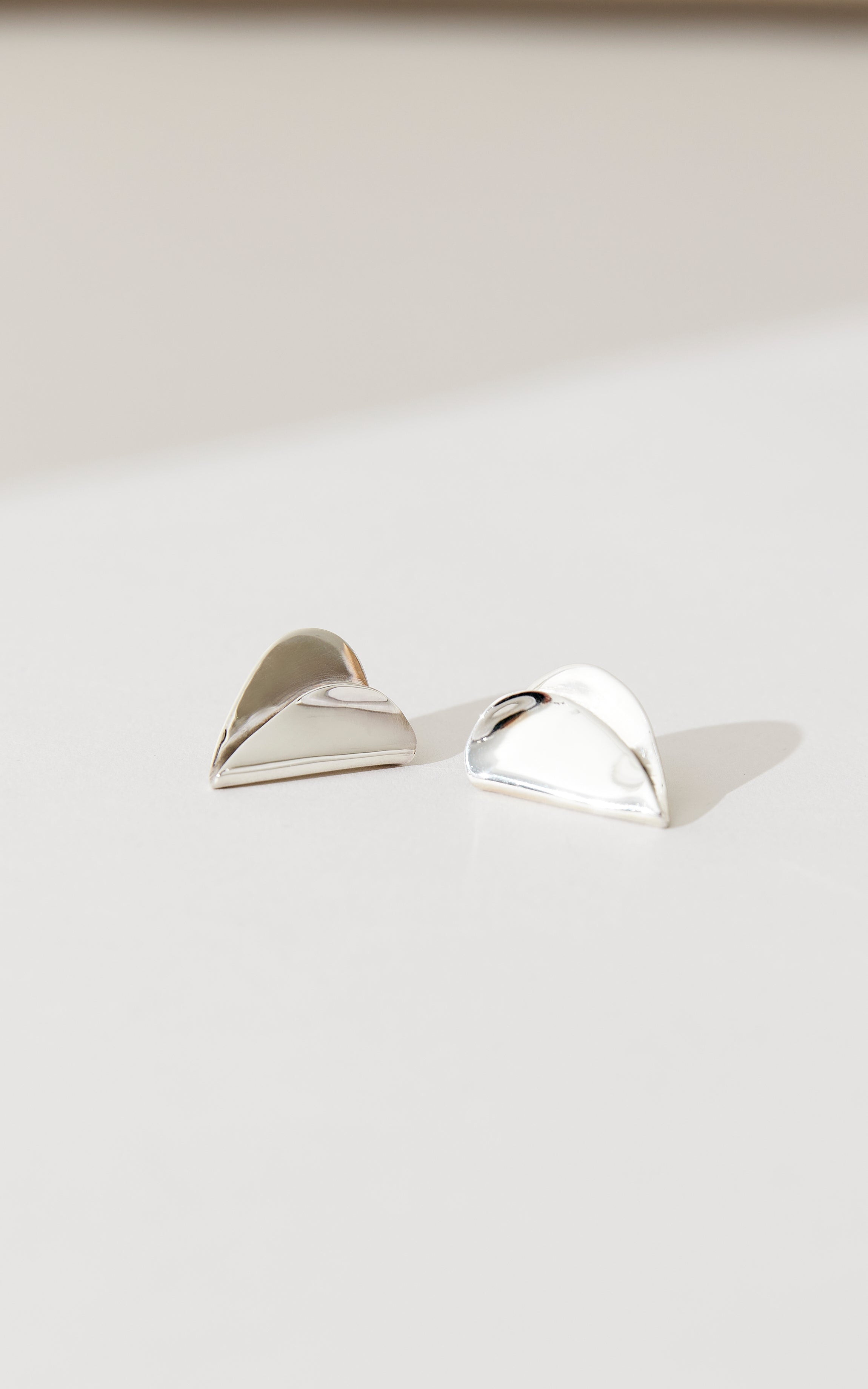 Folded Hearts Medium Studs
Minimalist and classic, these modernist sculptural hearts are folded to create a sculptural look. Secured with earring post and butterfly clasp. 
Left and right earring, 26mm (Length)
This piece is thoughtfully handcrafted in solid recycled sterling silver.
Custom made for your order please allow 2-3 weeks for shipment.
Folded Hearts Medium Studs
I'm loving my medium folder hearts earrings- they jazz up any outfit! I have already worn them in video meetings and a picnic outing and I can't wait to take them out to town as soon as the lockdown lifts! Thank you Jacquie x
As I already have the folded hearts ring, and so happy with it, I wasn't sure what size to order in the matching earrings.
I got in touch with Jacquie, to ask her opinion. She suggested the medium size, that way I could wear them to work as well as everyday, or when I fell like glamming up a bit.
I must say, they are the perfect size, and look very elegant.
Thanks for your advice Jacquie. I am loving your designs.