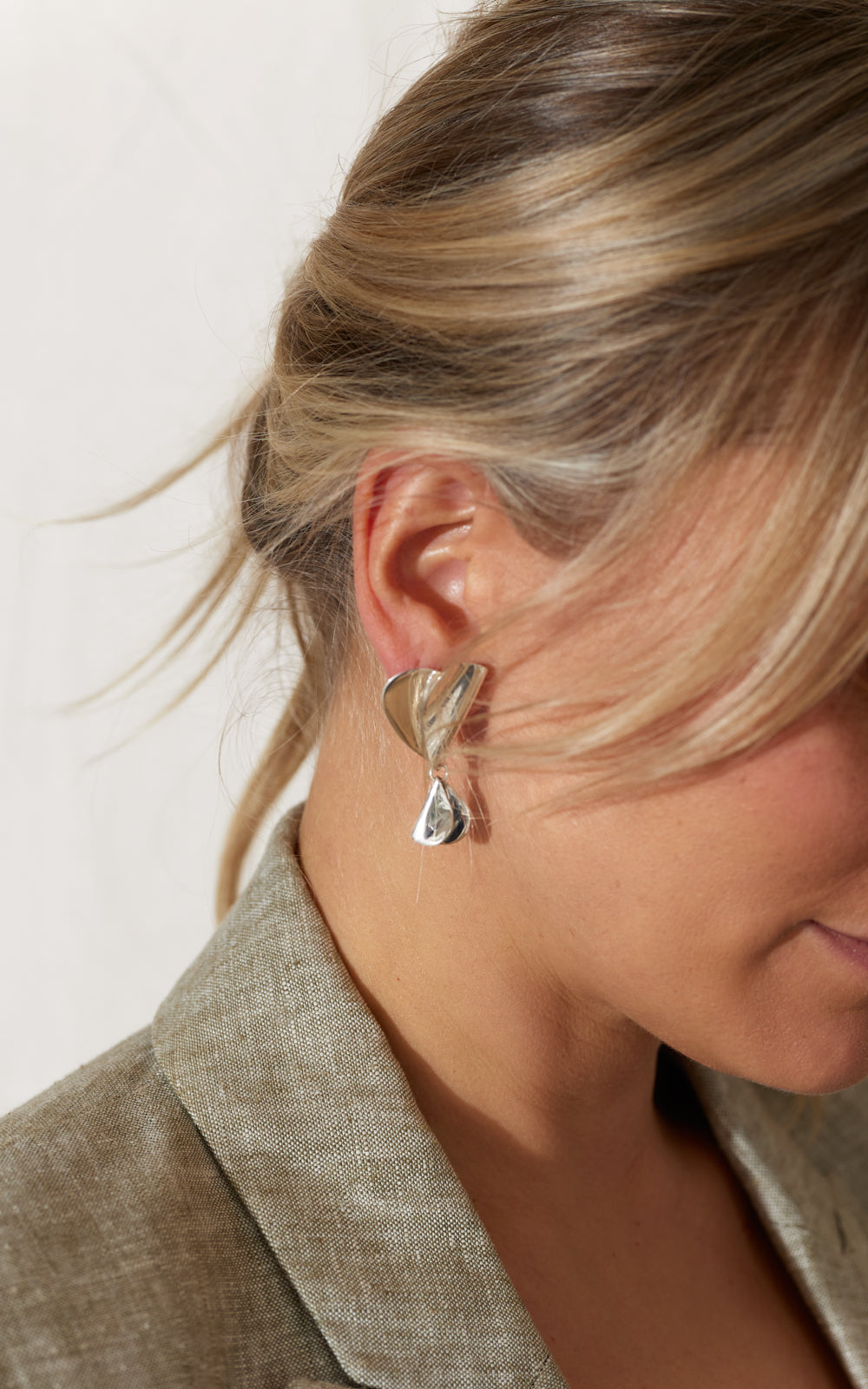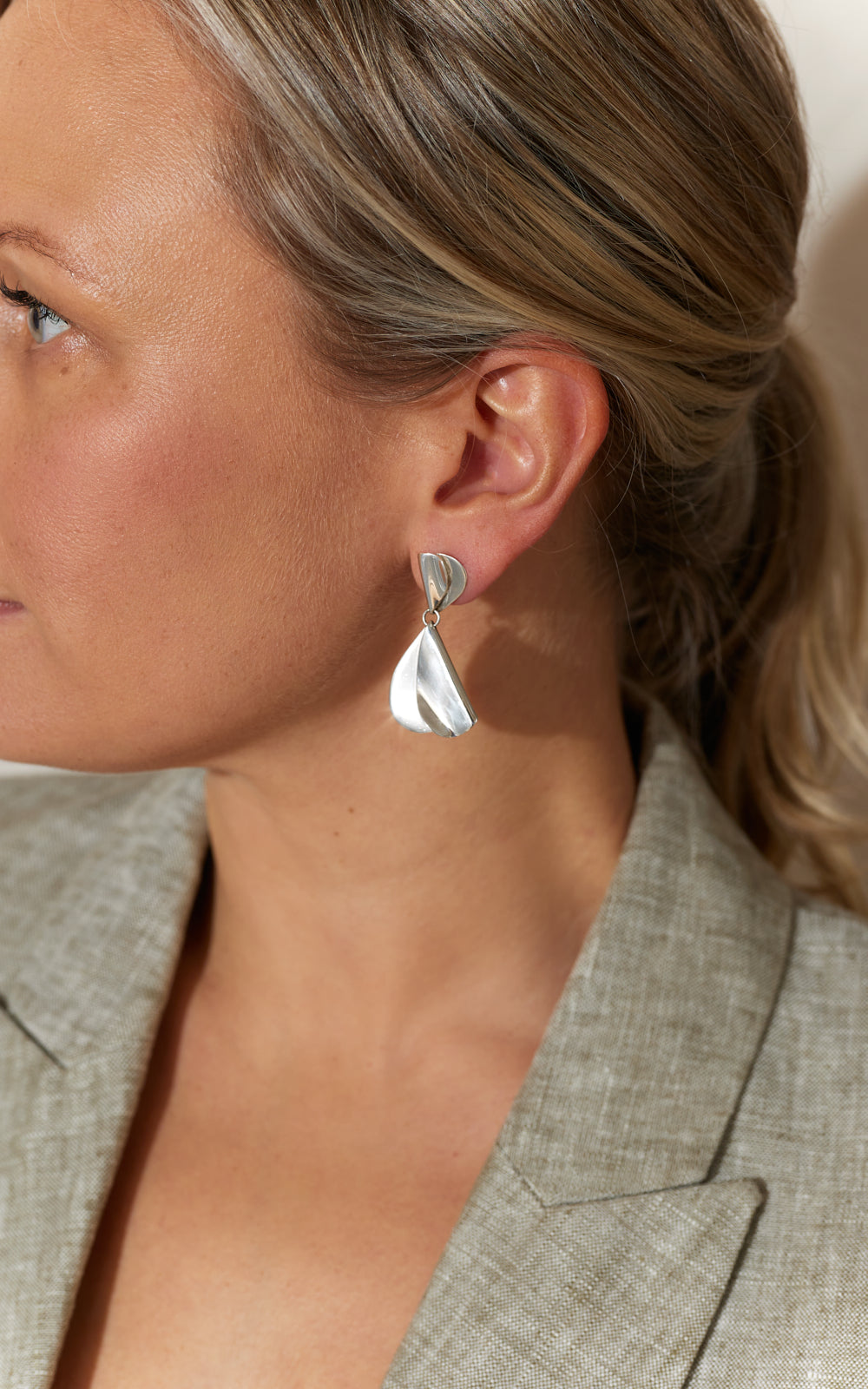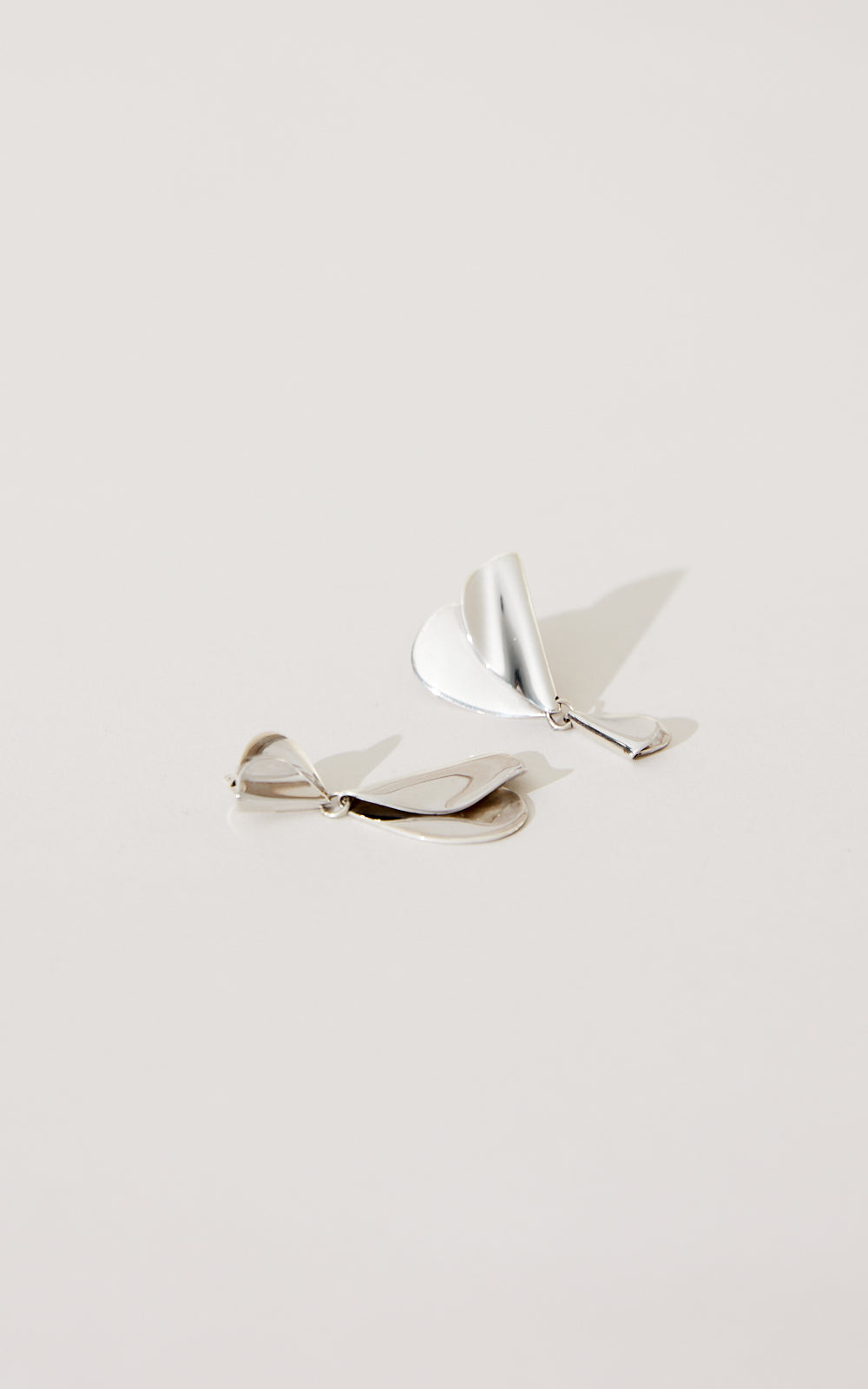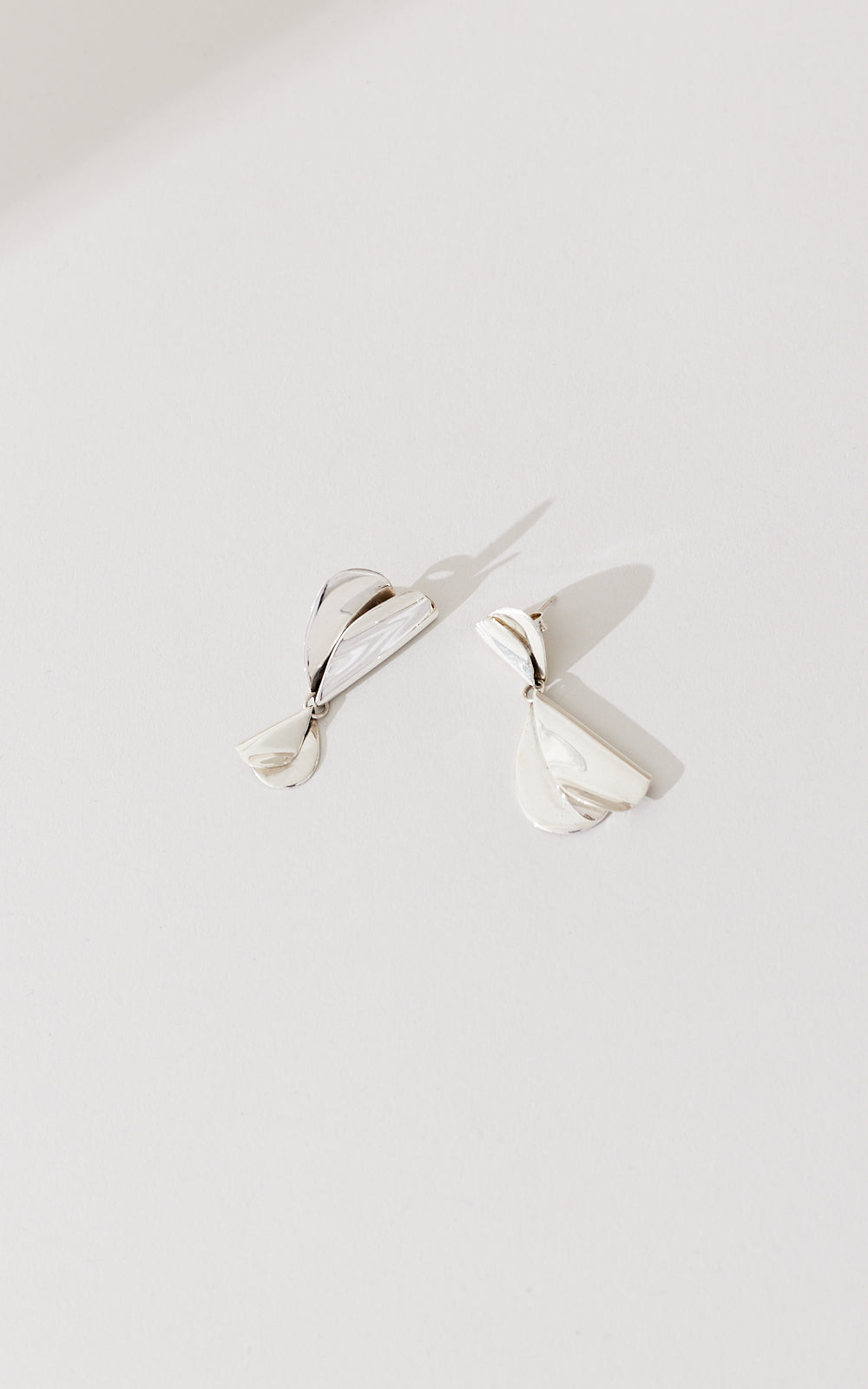 Folded Hearts Asymmetrical Drop Earrings
Elegant drop earrings add movement and sculptural silhouette to any outfit. These unique asymmetry earrings have a left and a right earring, measuring 45mm in (length).

This piece is thoughtfully handcrafted in solid recycled sterling silver.
Custom made for your order please allow 14 business days for shipment.
Folded Hearts Asymmetrical Drop Earrings
My first purchase was in the Folded Hearts collection. I chose the ring in silver, which upon receiving it, has become my favourite piece on jewellery.
I find it extremely comfortable to wear, and am often asked who the designer is.
It's great to have a bespoke piece of art that I can wear, while supporting an up and coming Australian designer.